• #cbd #hempoil #workout #recovery
The Most Natural Source of Recovery on the Market
---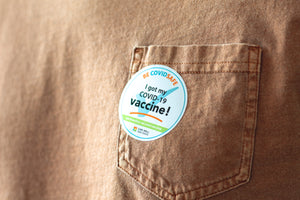 As the COVID vaccine is now more accessible than before, a growing number of people are preparing to get their first or second dose. The Centers for Disease Control (CDC) has, so far, offered very thorough guidance on what to do and what not to do before and after getting either dose of the vaccine, but one bit of information they left out is whether or not you can use CBD or any other hemp product after a jab. We understand the concern that some may have about whether or not their daily dose of cannabidiol could potentially interfere with...
---
There is a misunderstanding in the CBD world that the purest form of hemp extract is a golden translucent color with a mild terpene flavor. Reality check: The majority of CBD oil products you'll find on the market obtain these characteristics from a series of processes that purify the extract repeatedly to make it look "pretty" and have a flavor profile that's easy on the palate. Natural Path Botanical Supernatural Raw Crude CBD Oil is perfect for anyone wanting the most powerful and raw form of hemp that there is, without having to utilize the actual plant material. How Come...
---
Cannabidiol (CBD) is a compound that just about everyone on the planet can find at least one use for.  CBD is natural, nontoxic, legal, and non-psychoactive.  Plus, it's more widely available than ever before.  Even with all of these positives, a good number of people are still intimidated by it because of the price, and we appreciate that everyone has their own budget.  However, sadly, there are some people out there who are stopping themselves from experiencing the properties that this cannabinoid can provide because they feel that maintaining a daily routine is simply not possible due to their budget.  ...
---
Selecting the best CBD oil is not an easy task. Nowadays, so many companies make their own versions of this type of product that can make some beginners feel overwhelmed by the sheer selection and feel intimidated by their lack of knowledge.  But, when it comes to CBD oil, there are some clear signs that a product is indeed superior in quality, effectiveness, and potency. At Natural Path Botanicals, we agree with experts that nothing is as effective as full spectrum CBD, which offers the complete array of chemical compounds as they naturally occur in the hemp plant's flowering buds. ...